In Your Face Pie Company owner Elaine grew up in the Bronx, New York with her artist minded family. Her father made wooden toys that functionally disabled adults would sand, paint, and sell. Elaine watched her father, knowing one day she too would give back to her community.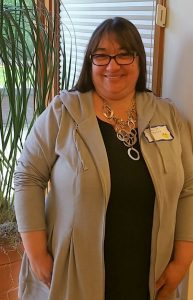 Years later, after her husband's job offer in Seattle fell through, she felt dangerously close to not being able to provide for her daughter. Before moving to Seattle Elaine had earned undergraduate degrees in Acting & Directing, Technical Theatre, and a Master's degree in Performing Arts Management. Upon leaving NYC, it became difficult to find work as many employers felt she was overqualified for the positions available.  "No one wanted to hire me. I had a child at the time and I just needed a job." Although her husband eventually found a new job and supported them, she wanted to make something of herself. Elaine's father was the first to suggest that she begin a career in baking. Elaine fell in love with the idea and immediately enrolled in baking courses, eventually earning a certificate in Pastry and Specialty baking and learning the operations skills necessary to run food catering business. She quickly opened a chocolate company and eventually a small catering company. Eventually she closed the doors on both businesses and focused on raising her two daughters until they graduated high school. Though her passion for owning food businesses never faltered.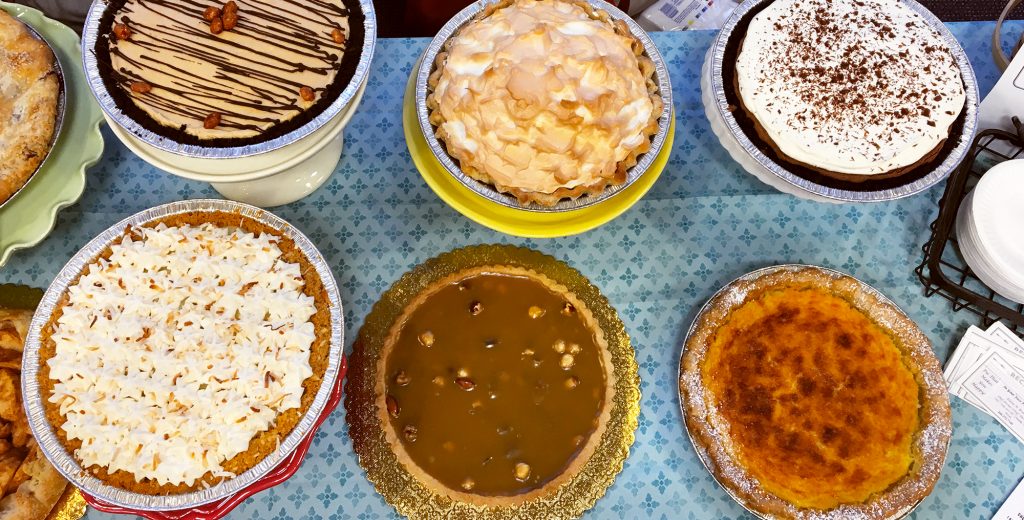 Inspired by her father's philanthropic heart and her daughter's career in the Marines, Elaine began dreaming of a pie company. She set out to start a pie cafe where anyone who walked in the door would feel at home. In addition to her pies she would also provide employment and assistance to retired veterans. To start this new journey, Elaine enrolled in courses at Start Zone which led her to make connections with the Food Innovation Network and later Ventures. Through being tenacious and hardworking she graduated from Ventures' Business Development Training program, received both her LLC and business license, and is working on developing the catering side of her business. Her company features over 40 varieties of sweet and 18 varieties of savory pies. What advice does Elaine have for other budding entrepreneurs? "Learn everything you can about your business and be a champion for your business. You have to want it, you have to want so bad that you can taste it. And I can really taste it."
SeaTac business owner, Dieynaba, opened Saran African Market in 2010 in honor of her mother, Saran, who owned and operated a food wholesale and distribution business in Côte d'Ivoire. Dieynaba's own journey began when she immigrated to the US in 2002, following the passing of both of her parents, with the goal provide financial support for her family back home. Her arrival to the US, however, was met with several drawbacks, one of them being her departure from university where she was studying math, physics, and chemistry. Instead of the promising land of opportunity, Dieynaba was met with a confusing immigration system and highly competitive job market. Language barriers, inability to continue school with her visa, and the high cost of living made it difficult to send money home. Dieynaba found herself braiding hair to make ends meet, while she worked toward her entry into the US job market. Within that time she began to build a reputation for herself within the West African community and within Dieynaba noticed a vital need for more access to African goods within the community. By gathering community feedback she was able to open a shop that caters to her community's needs and showcases the cultural resources of many African communities. Saran African market carries goods that are otherwise hard for her community to find including food, personal products, clothing, and a hair braiding salon in the back.
For the past five years her shop has grown in its success and popularity but with the introduction of the new light rail station, and rising costs of rent, the future of Dieynaba's business is filled with rising uncertainty. The 200th Street light rail station, less than a block away and scheduled to open late 2016, has come with the promise of increased store traffic and sales. Over a year of construction though, has brought only a crammed parking lot, off-putting noise from construction, and so much dust that Dieynaba has had to close her back-of-store salon. Keeping stock of her most popular items, like smoked catfish and cassava products, helps the community stick with her during construction. She hopes these same products will bring in new customers from the station; some happy to find a reminder of back home and others seeking to experience the diversity of SeaTac. If the light rail station is able to deliver on such promises, Dieynaba will be able to take the next step in her business. While much of her food products are imported, Dieynaba dreams of a future where she owns a piece of land to grow and process some of these items locally. [gallery link="file" ids="519,520,521,522,523,524,525,526,527"] What advice does Dieynaba have for other budding entrepreneurs? "Save money and plan ahead. It's good to have at least six months to a year's worth of savings before opening a business, also take workshops in bookkeeping and cash flow as you'll find them to be helpful with your business."