With family roots in the American South, Jalissa Horton acquired a taste for soul food as a child. By age 13, Jalissa was preparing full-course meals for her family, and she developed her love of cooking making family recipes passed down through generations. Jalissa's mother nurtured her passion by allowing her to turn their home into a weekend restaurant for family, friends, and co-workers.
In high school, Jalissa learned cooking fundamentals at a culinary vocational program, and then received a scholarship to the prestigious College of Culinary Arts at Johnson & Wales University. After earning her degree, she studied Italian cuisine at the Florence University of Arts School of Culinary Arts in Italy.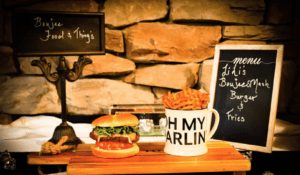 A new member of FIN's Food Business Incubator, Jalissa is continuing her culinary journey through her new business, Boujee Food & Things, which specializes in reimagined comfort food.
Check out Boujee Food & Things' website and catering menu, and find Jalissa at FIN's Taste Around the Globe booth at Pike Place MarketFront on June 8, and at Renton Farmers Market on June 11 and 18. (Subscribe to FIN's e-newsletter for updates on future Taste Around the Globe events.)
You can also try bites from Boujee Food & Things at our June 13 Food and Fashion Makers Night fundraising event, where FIN food businesses will offer up delicious samples. In the meantime, enjoy our Q&A with Jalissa! 
Tell us about your business.
Boujee Food & Things is a one-of-a-kind catering and novelty business. We create products for fellow "foodies" who live for delicious food and love unique culinary experiences.  
What makes 
Boujee
 Food & Things
 different from other food businesses?
We present a fusion of Southern American cuisine and international spices to create a unique experience. I take pride in making everything from scratch, using authentic and natural ingredients for all dishes.  
What inspired you to start this business?
For me, the name "Boujee" means elevation, which I apply to my life. I started this business because I love to cook for others — my food is authentic and made with love. I have spent my entire career in the restaurant industry. I live, eat, and breathe food. It's not a hobby for me, but a way of life.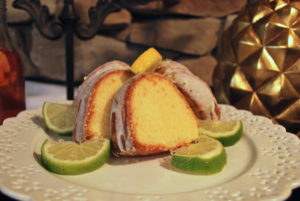 What are some of your most popular menu items?
Mouth-watering smoked meats, fried chicken, macaroni & cheese, sweet potato pies and other desserts, specialty ice teas, homemade condiments, and sandwiches. 
What's been the biggest challenge in launching your business, and where did you find help?
Finance has been the biggest hurdle, and FIN has been a big help to me. I have peace of mind now, and I am so excited for the future!