Tukwila Village Farmers Market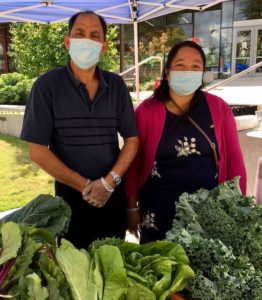 We accept SNAP benefits and double them with SNAP Market Match. Customers may also pay with cash, debit, or credit cards.
We follow all public health guidelines to ensure a safe market experience. Please wear a mask to the market, and stay home if you're not feeling well.
Sign up for our email newsletter for updates about the market.
Taste Around the Globe at Farmers Markets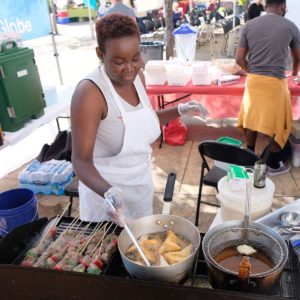 Our Taste Around the Globe booth features businesses that participate in our Food Business Incubator.
In 2021 we're returning to Renton Farmers Market! Starting June 1, you'll find a Spice Bridge business at the market every Tuesday from 3-7 p.m. Taste of Congo, Theary Cambodian Foods, Jazze's, and Chef Jalissa Culinary Co. will rotate at our booth.
Please subscribe to our email newsletter for updates about our 2021 season.