The Food Innovation Network includes organizations, educational institutions, local government, and community working together to create pathways for health, wealth, and success through food system revitalization in South King County.

Learn More

Tukwila Village Food Hall

Construction is underway on our Food Business Incubator's new commercial kitchen and community hub.

Learn More

Featured Video

"It's changed my life"

Community members share how Namaste Farm Stand has helped them improve their health.

Watch the Video

Meals to remember

Hire a local entrepreneur to cater your next event! FIN food businesses will bring unique flavors, from Kurdish baba ghanoush to Congolese beignets.

See Menus
Find Help
Local organizations can help start or grow your business.
Donate
Together we can empower South King County food entrepreneurs.
Cater with FIN
Try new cuisines while supporting emerging food businesses.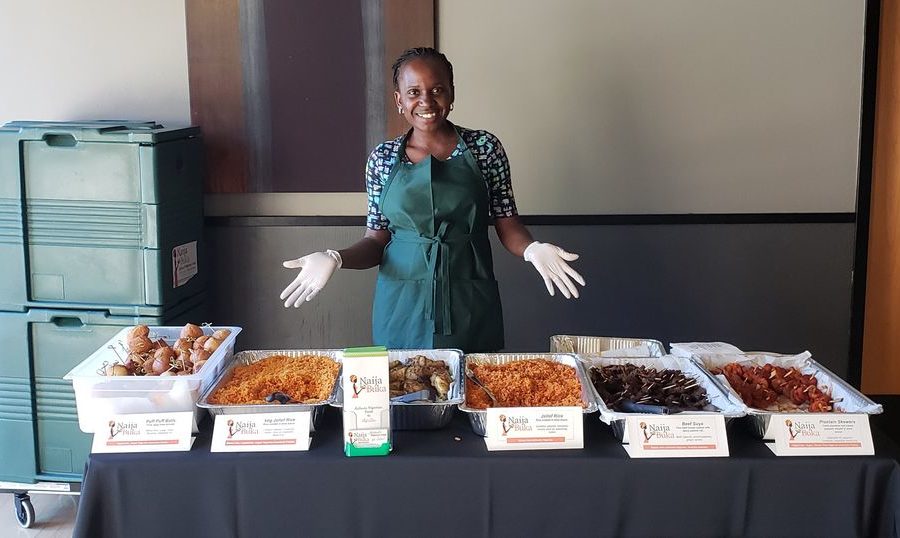 Latest News
2/12/19
Video: Naija Buka Is Always a Crowd-Pleaser
It's time for the second video in our FIN food business profile series! This week we are featuring Naija Buka: Chef Lilian makes delicious, authentic Nigerian cuisine. Try Naija Buka's popular jollof rice, as well as fried plantains, peppersoup, puff-puffs, and more. Check out their pop-up event at Project Feast's Ubuntu Street Café on March 9!
...
READ MORE 〉
Collaboration is key to the diverse expertise and collective knowledge that drives our mission.
Our Partners
Whether you're starting with a dream, already own a business, or just want to support others — we'd love to hear from you!
Contact Us