Our Food Business Incubator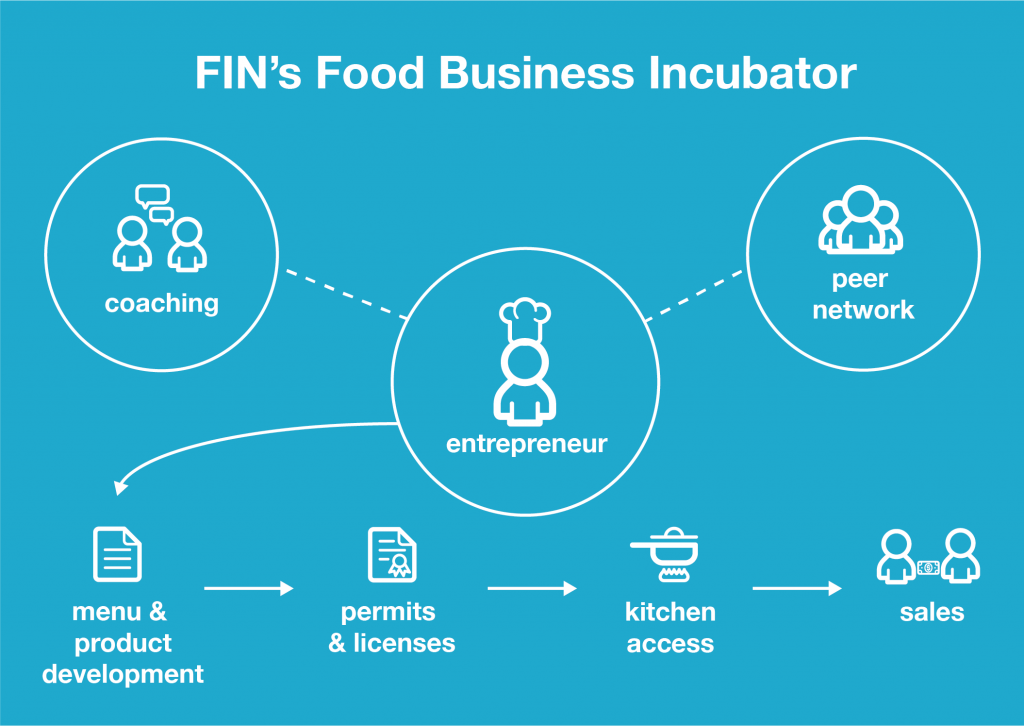 Our two-year incubator program supports entrepreneurs in launching their food business by providing affordable commercial kitchen and retail kiosk space, as well as connections to market channels and building necessary skills and experience to grow a stable business.
Incubator participants are part of a business network—they meet regularly with other participants, share responsibilities in maintaining the kitchen space, and work regularly with a business coach.
Once accepted into the program, entrepreneurs receive help with required permits, licenses and insurance, marketing needs, and a basic business plan.
How to Apply
Please see our document outlining eligibility requirements, the application process, and other important information. Fill in this interest form if you are interested to join our program. We also encourage you to sign up for email updates. For more information about applying to the Food Business Incubator, please email Njambi Gishuru or call her at 206-291-7407. Please note that Njambi works part-time and may need a couple of weeks to schedule a call.