Who We Are
FIN's mission is to enhance the local food system, increase access to healthy food, create pathways for success, and support resource and idea-sharing that engages the diverse communities of SeaTac/Tukwila and South King County.
We use a collective impact model to bring diverse expertise and organizational experience together in collaboration. Our network includes organizations, educational institutions, local government, and community members. As we are not an independent non-profit organization, the non-profit Global to Local currently acts as the backbone and financial agent for FIN.
The Network is governed by a Steering Committee made up of organizations and community advocates. Working Groups support specific areas of planning and implementation. Our current working groups are Pilot Kitchen, Community Engagement, and FIN Center. Staff also work independently on food access and urban agriculture.
There are three staff at FIN: a Program Director, a Program Assistant, and a Community Outreach Specialist. FIN also trains and employs Community Food Advocates; leaders representing and conducting outreach to diverse communities in South King County.
FIN Staff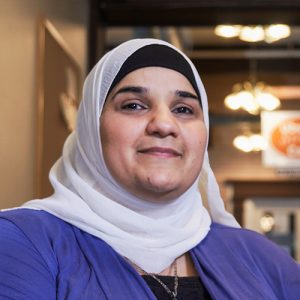 Sheelan Shamdeen
Program Assistant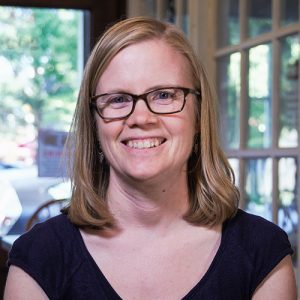 Kara Martin
Program Manager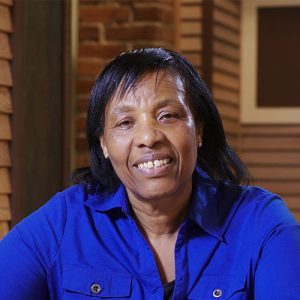 Njambi Gishuru
Outreach Specialist
Contact Us
Our Work
Community Engagement (Work Group)
We engage community in decision-making so that our work always reflects community needs and aspirations. The Community Engagement Work Group organizes community activities such as the annual Resource Fair, food tours, community kitchen events and attends other community events. The Advocates help identify appropriate techniques and activities to reach communities.
Community Food Advocates (Advocates) are leaders in their communities working with FIN to identify common barriers and needs of South King County residents. Advocates are key to planning FIN strategies and developing appropriate outreach techniques and activities that will support policy and systems change. Advocates receive stipends and training in leadership and advocacy skills. Encouraged to take on leadership roles within FIN, several have become Co-Chairs to working groups and participate in Steering Committee. The ultimate goal is to build capacity for these leaders to take on active decision making roles in FIN and other organizations, institutions, and civic agencies.
In 2017, this group is working on organizing our annual spring Resource Fair, events, food business tours, and more to connect partner organizations with business owners or job seekers in need of support.
Food Access
Starting in 2017, community food advocates received outreach training on Fresh Bucks and SNAP benefits to help more people access fresh, affordable food. We've also partnered with IRC's New Roots Program to open farm stands in SeaTac and Tukwila during the summer of 2017. This will allow New Roots gardeners to sell their extra produce directly to other community members. Our goal is to address racial inequity in our food system by creating a farm-to-fork distribution channel.
FIN Center Development (Work Group)
By 2019, the FIN food business incubator that we are piloting in 2017 will become part of a larger Food Innovation Center in partnership with the Matt Griffin YMCA in SeaTac. The Center will serve as the heart of the business incubator as well as a community commons for workshops, community kitchens, and other events in South King County. In 2016 and 2017, this group is working on the business planning and fundraising that will support the development of this space next year.
Read our Phase 1 Food Business Incubator Feasibility Study, completed in 2015.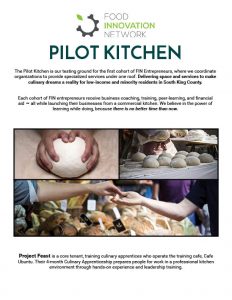 Since 2010, community engagement has confirmed a great interest in starting food businesses and building food industry skills among
residents in South King County. One of the biggest barriers to success in starting a food business in this area is the lack of affordable commercial kitchen space. In 2017, this group is modeling a food business incubator that will offer cross-organizational resources and commercial kitchen space to a cohort of FIN entrepreneurs. This will be the testing ground for program delivery that will eventually take place in the FIN Center.
Urban Agriculture
Land access for agriculture in urban areas is critical for marginalized communities. As refugee resettlement agencies and local groups establish urban agriculture opportunities, they are commonly challenged by the low availability of affordable land. Our first steps to support urban agriculture include convening stakeholders in South King County. Network building and the development of tools will improve resource sharing and collaboration among partners.