David Bulindah is one of the local food growers you'll meet at the new Tukwila Village Farmers Market. Together with Dickson Macharia, he co-founded Wakulima USA, a nonprofit that helps immigrants connect with agricultural land and grow crops in South King County.
Wakulima is Swahili for farmers; the organization's name reflects their initial group of eight food growers who are immigrants from east and central Africa.
"We are trying to encourage our farming practices because many of us were farmers in our home countries," David said. "When we come here, it's something we find we can be able to do, and that we do out of passion."
Wakulima USA focuses on growing culturally relevant food – nutritious vegetables that David and Dickson grew up eating in Kenya. Some plants like amaranth and spiderplant are rare in the Seattle area, while others such as kale and collard greens are more common.
David takes inspiration from his mother, an urban farmer in Kenya's Rift Valley.
"We were too poor to own land, and we lived in the city. But my mother would go up on the side of the road and plant amaranth, corn, and other things. So we were able to survive and get something to eat," he said.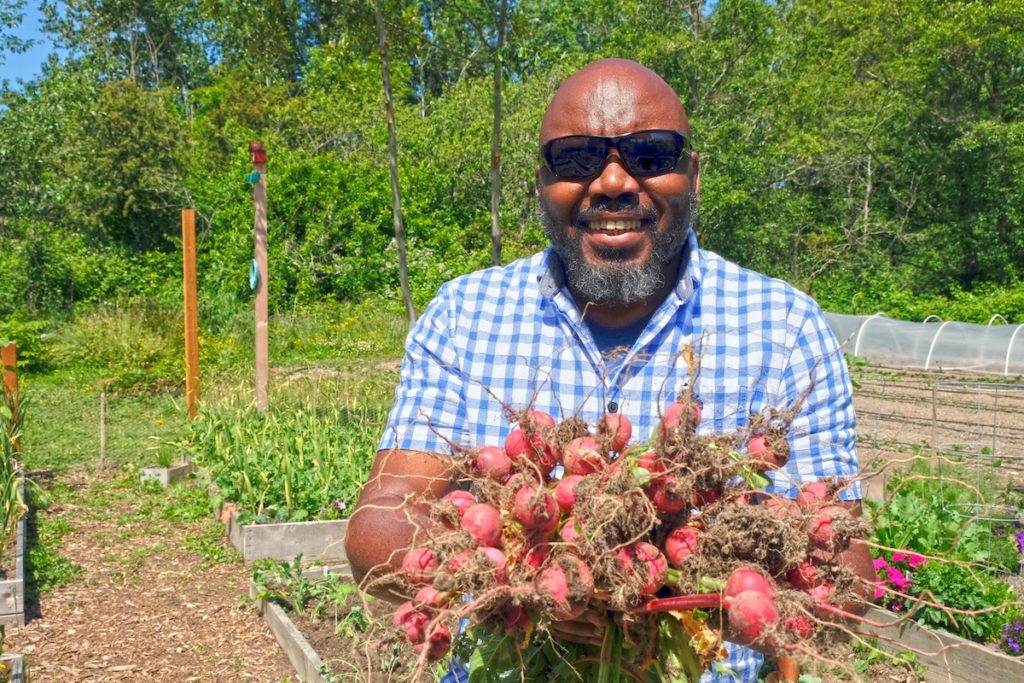 "It gives you a sense of hope"
Now a mental health therapist, David sees farming as a source of nourishment for not only the body, but also the mind.
"It's therapy for me," he laughed. "We put the seeds in the ground, and every day we have to water them, and we see how they're coming up. And then you wake up, you see a tomato there — it gives you a sense of hope."
He loves to share the practice of gardening with others, including his children and nieces.
"I bring them here to see how to plant the crops — because most kids don't understand where food comes from," he said.
David's wife, Irene, agrees that it's important to pass along farming knowledge to the next generation.
"People need to learn about farming. We kind of walked away from it, but there's now a big new push to know where this food is coming from. It's hard to know what's in it when it's done by somebody else, somewhere miles away," Irene said.
For Irene, the flavors of fresh produce are an added benefit: "There's a big difference when you grow your own food. You think it's a cliché, but the taste is different straight from the garden."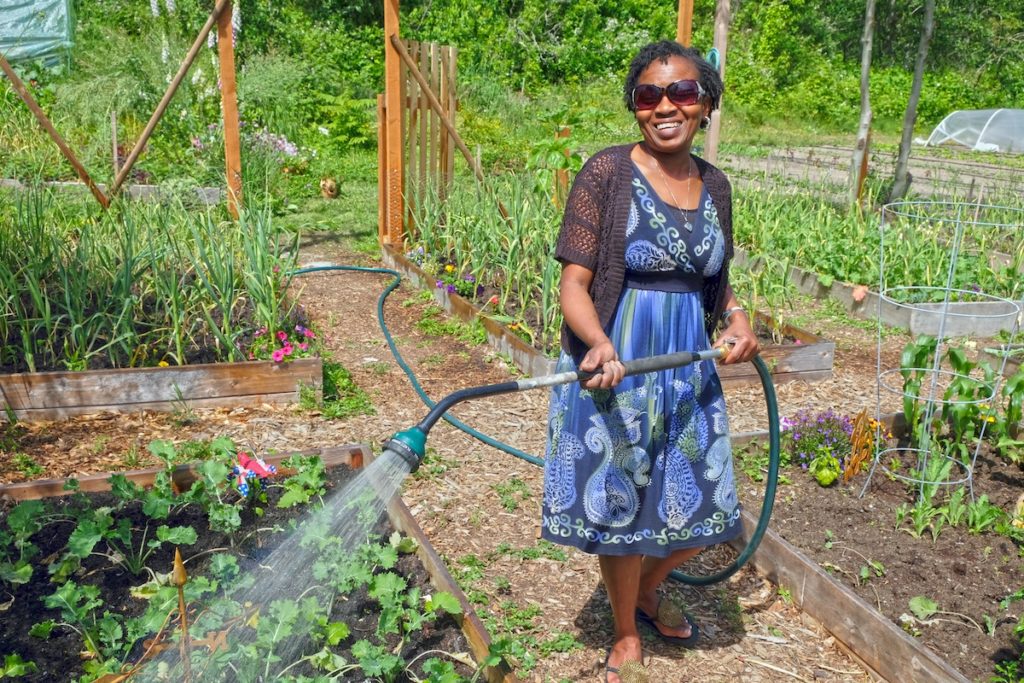 Finding space to grow
Locating agricultural land has been Wakulima USA's biggest challenge. They reached out to local organizations, and Highline Urban Agricultural Garden helped them connect with a plot at the City of Des Moines' Sonju Community Garden. Wakulima USA also works land in Kent thanks to World Relief Seattle.
Earlier this year, Wakulima partnered with Highline, King Conservation District, and FIN to present a workshop on farming in King County. Turnout was great, and more than 30 growers have asked Wakulima USA for support to start growing food in our region. The growers are on a waitlist as the organization works to locate more land.
One creative solution Wakulima USA came up with is collaborating with local property owners.
"We're trying to find senior citizens who have space on their property, who used to love gardening, and who can't do it anymore. We would go there and volunteer, and clean it up, and put in a small community garden," David said.
As Wakulima USA grows little by little, they have a grand vision for the future: a 20-acre farm with a research center where they would work with scientists to study the nutritional and medicinal values of crops like amaranth. They also envision an on-site restaurant that would give visitors a true farm-to-table experience.
For now, David and the other Wakulima USA farmers are excited to share their delicious, nutritious produce with community members at Tukwila Village Farmers Market.
Connect with Wakulima USA
Are you a property owner who's interested in working with Wakulima USA to build a community garden on your land? Are you looking for opportunities to get involved in community farming? Contact David and Dickson at wakulimausa@gmail.com.