We're excited to introduce you to the businesses that will sell cuisines from around the world at Spice Bridge, our new food hall opening in September! Today we'd like for you to meet the owners of Moyo Kitchen.
Mwana Moyo and Batulo Nuh each make up one half of Moyo Kitchen. Mwana originally hails from Tanzania. Batulo, a Somali, was raised in Kenya. Here in King County, they bonded over their shared love of food, cooking, and celebrations. The two neighbors have used both their similarities and differences to create a unique combination of authentic East African food at Moyo Kitchen.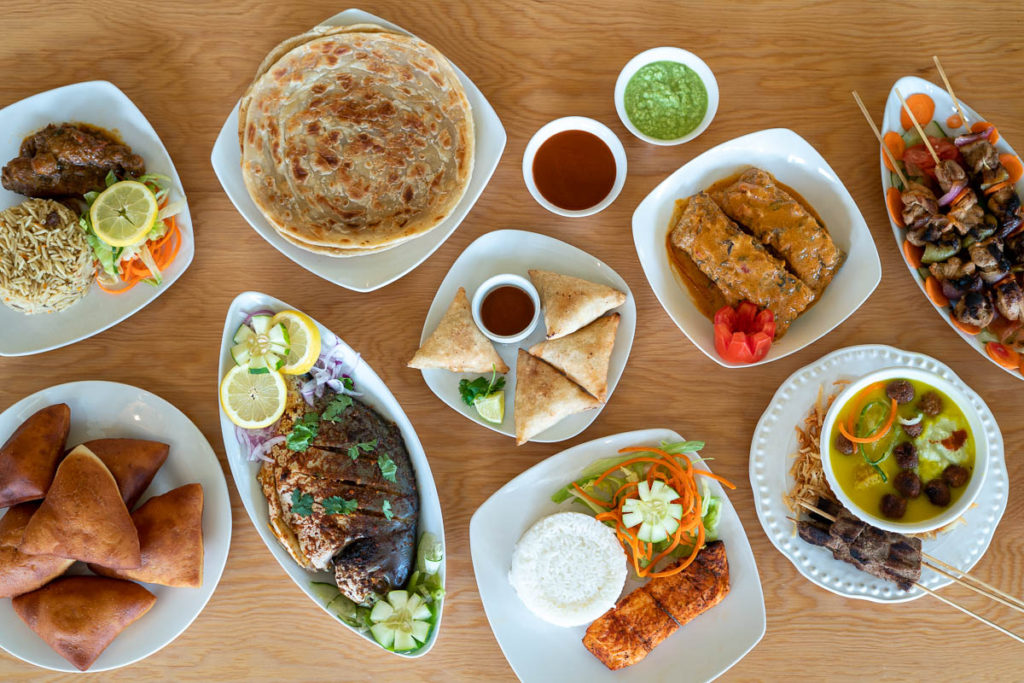 Dedicated to their craft of cooking and to their community, Mwana and Batulo also work as a caregiver and a social services case manager, respectively. Although Mwana has previously provided small-scale catering, FIN's Food Business Incubator is helping to scale Moyo Kitchen, which will continue to offer catering while finding a new home at Spice Bridge.
In addition to being Mwana's last name, Moyo is also Swahili for "heart," which the partners definitely bring to the kitchen. Their hope for Moyo Kitchen is to continue growing, sharing love and culture with people through good food!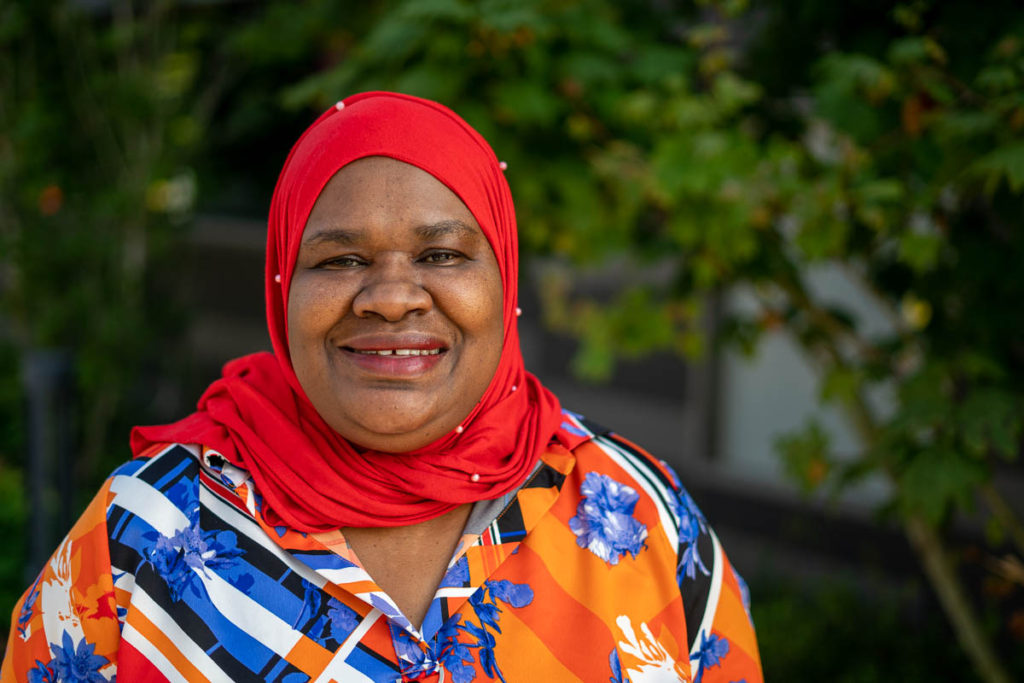 We spoke with Mwana and Batulo about how they learned to cook, the Zanzibari spices they use, and what it's like to start a food business.
What type of cuisine do you offer?
Batulo: Mwana is from Tanzania. I'm Somali but raised in Kenya, so we have these three cultures combined that makes us unique.
Mwana: We offer catering and will also have a kiosk at Spice Bridge. Through catering we'll be able to offer more options, depending on what customers want. Everything will be halal. We'll have a lot of options for everyone! I know for sure people who try it will want to come again.
Can you talk about what makes Moyo Kitchen's food special?
Mwana: The spices are from my country, Zanzibar, which we import: cumin, cloves, black pepper, garam masala, tamarind masala. All of those spices we are going to use at the kiosk. The way I cook, the way I mix together the food, it's the way I learned to cook from my grandma.
Batulo, where did you first learn to cook?
Batulo: I learned from my mom, which she learned from her mom and her older sisters.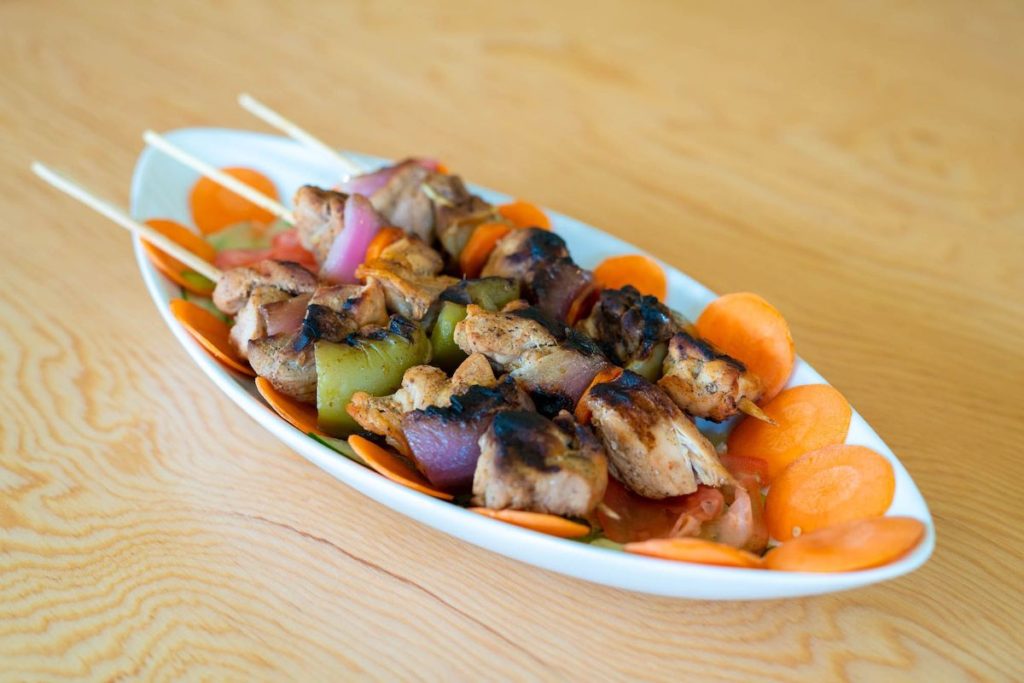 Can you talk about your personal story?
Mwana: I'm from Zanzibar, Tanzania. I came to America in 1998 with my two children. I have lived in Washington since then, never moved. When I came here my goal was to open my own restaurant, but it was hard. At that time I didn't have anything. I went to school and asked people how to do this. In 2019, my auntie introduced me to Njambi [FIN's Cultural Outreach Specialist]. She told her, "She knows how to cook, maybe we can put her in our program." So this year I made it into the program and started.
Batulo: I started helping my mom cook when I was 10 or 12. My mom cooks a lot, all the time, at least three times a day. Me, being the oldest girl, mostly helped prepare the food. I would see her mixing all this food together without measuring. It is hard to follow what she does because there's no measuring, it's all eyeballing. That is how I got introduced to cooking. And whenever we had a multicultural day at school, I used to love sharing the food.
I'm Somali but raised in Kenya; I have the Kenyan culture but also the Somalian culture. I speak both languages, I cook both foods in the house all the time. And Tanzanians and Kenyans, they have the same language as well, and our food is also similar—with a little twist.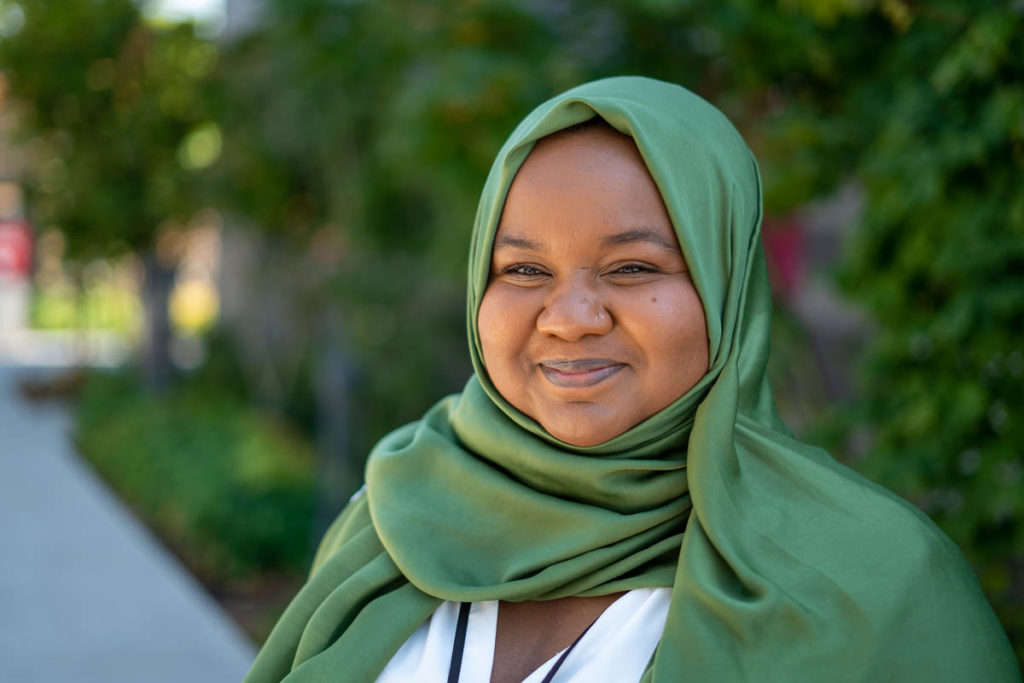 How did those conversations start about having a business together?
Mwana: I've been thinking about this for a long long time, and I've been cooking for a long time, 20 years.
Batulo: We would cook for parties and celebrations, and we started sharing our food. Then we talked about how similar it was. We talked about being in business together for some time. The financials and finding a place was hard. It is very expensive to find a place and then to pay each month is a lot. I just recently got married, so I am still starting my life. Mwana is a single mom. We both work. It is hard to stop working and focus on our dream, because at the same time we have to pay the bills. Last year Mwana informed me about the Food Innovation Network, and we said we were going to do it. When we got this opportunity it was perfect because FIN is helping us and guiding us with each step we have to take.
---
Visit Spice Bridge
Starting in September, you're invited to come by Spice Bridge to order food from Moyo Kitchen and other rotating businesses. We'll have takeout and outdoor dining available, and we're also working on delivery options—stay tuned!
Moyo Kitchen will be open at Spice Bridge on Fridays and Saturdays from 11 a.m. to 8 p.m., and on Sundays from 10 a.m. to 5 p.m. Moyo Kitchen is also available to cater events.
Contact Moyo Kitchen

---
Thanks to FIN volunteer Lily Rybarczyk for assistance writing this Q&A!