Start new holiday traditions with FIN food businesses this season—and get your orders in soon! All orders can be picked up from Spice Bridge. Check out holiday specials from each business: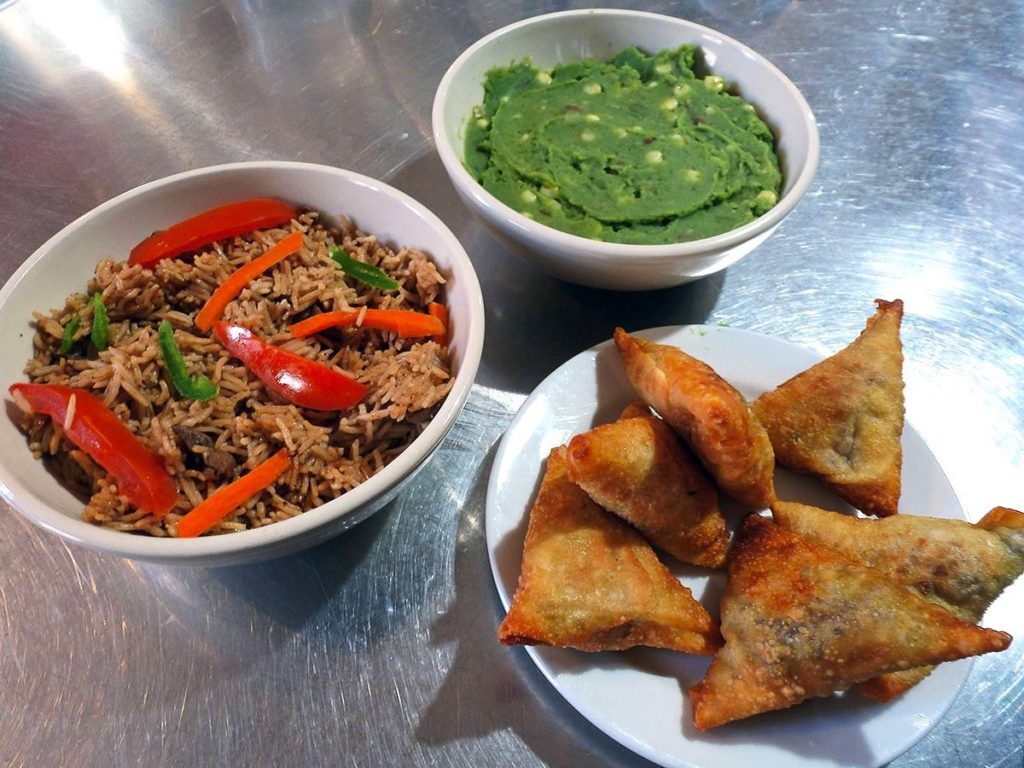 Monique's Hot Kitchen is offering special Kenyan meal pickups on Sunday afternoons in December. Choose from:
Beef pilau rice: family size (feeds 5+ people) for $89.95 or individual portion for $17.99
Spicy bhajia, an East African-style fritter: family size for $79.95 or individual portion for $15.99
Mukimo, mashed potato with pumpkin leaf greens and corn: family size for $89.95 or individual portion for $17.99
Spicy beef or veggie samosa: 12 pieces for $30 or $3 each piece
Pickup is on Sundays from 3:45-6:45pm. Please order at least 48 hours ahead online, or by calling Monica at 206-460-8536 or emailing moniqueshotkitchen@gmail.com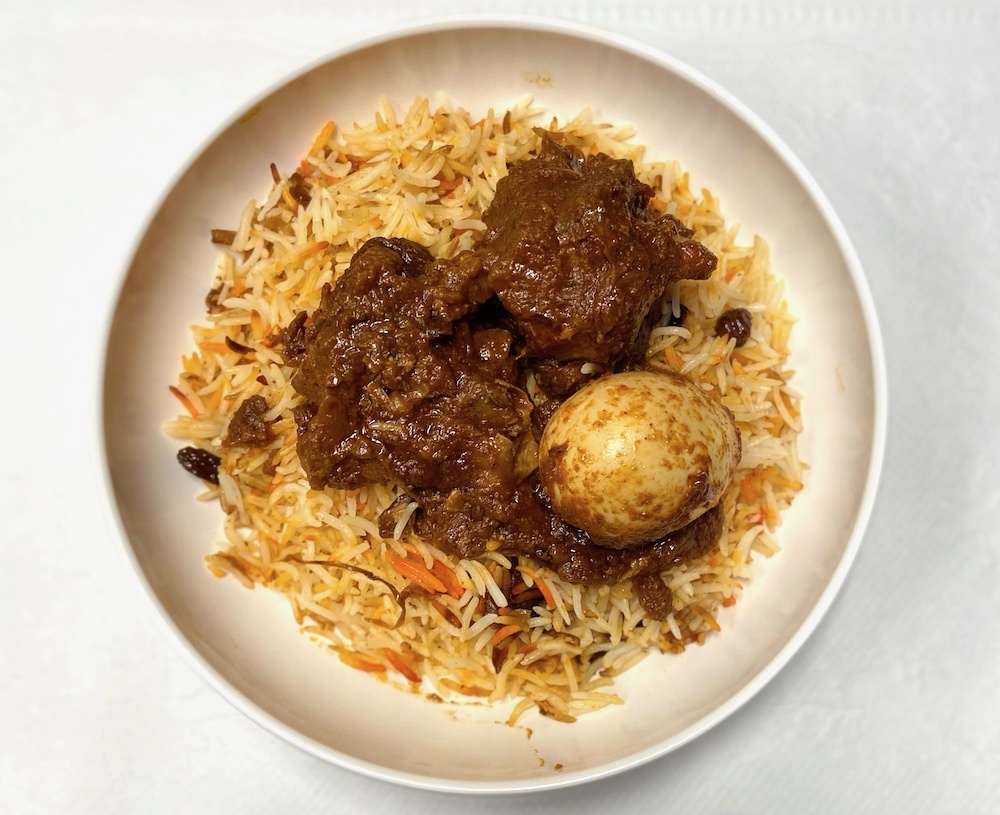 Moyo Kitchen is preparing a Swahili spiced biryani rice dish that serves a family of five every Friday in December, including Christmas Day. Choose from goat ($95), chicken ($70), or beef ($75). Please order at least one week in advance by emailing moyokitchen20@gmail.com, or calling or texting 206- 227-0442. (Pro tip: If you're looking for something sweet, ask Moyo Kitchen about their Swahili treats!)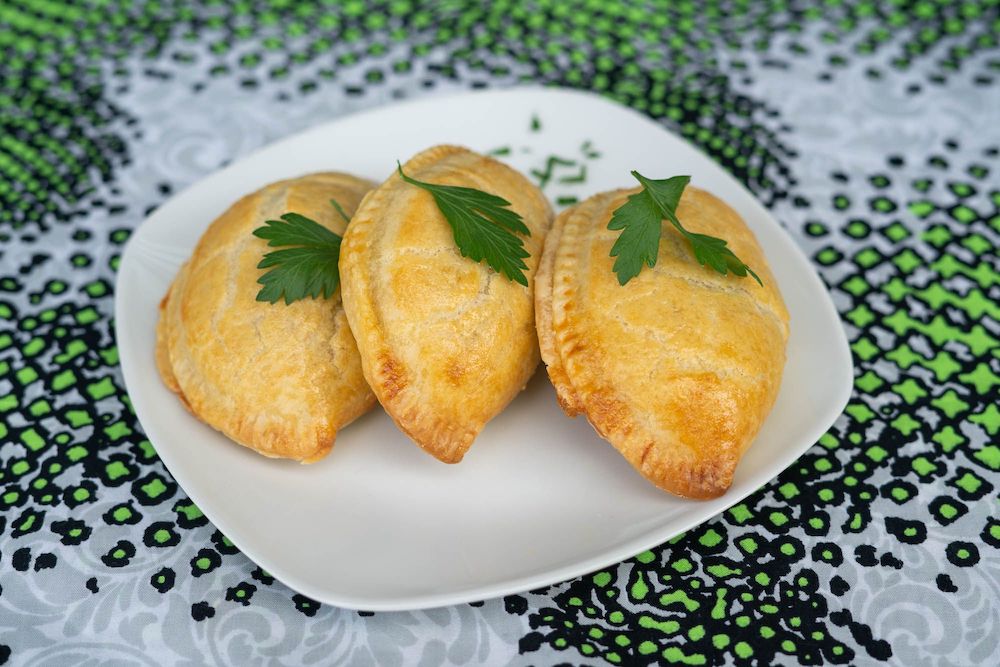 Naija Buka is offering a variety of Nigerian foods including plantains, meat pies, and yam cubes! They're all frozen, and are available for pickup or shipping. Visit Naija Buka's website to start your order.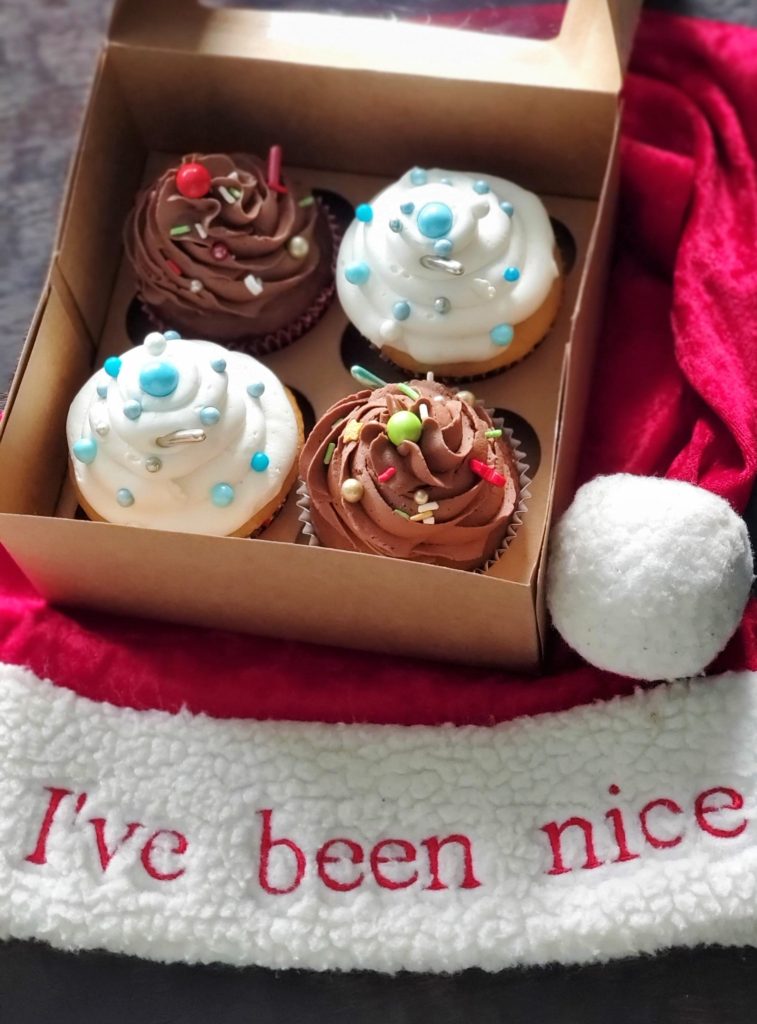 Seatango is baking an amazing array of boxed goods:
Cupcakes – vanilla/lemon cupcakes with dulce de leche filling covered with vanilla icing and holiday decorations, and chocolate/orange cupcakes with strawberry filling covered with chocolate icing and winter decorations: $12 for four cupcakes (two of each kind) or $32 for 12 cupcakes (six of each kind)
Assorted holiday cookies: $28 for 12
Alfajores: $12 for four (one coconut, one powdered sugar, one white chocolate, one dark chocolate)
Mini pastafrola: $12 for two (one quince, one sweet potato)
Deluxe box: $60 for 12 assorted holiday cookies; two mini pastafrola (quince and sweet potato); four alfajores (white chocolate, dark chocolate, powdered sugar, coconut); and four cupcakes (two vanilla/lemon with dulce de leche filling and vanilla icing, two chocolate/orange with strawberry filling and chocolate icing)
Savory empanadas – choose from an assorted box (three beef, three chicken, three corn, three spinach) or a vegetarian box (six spinach, six corn): $30 for 12
Call 425-614-7892 or email monica@seatangofoods.com to order, and please order at least three days in advance.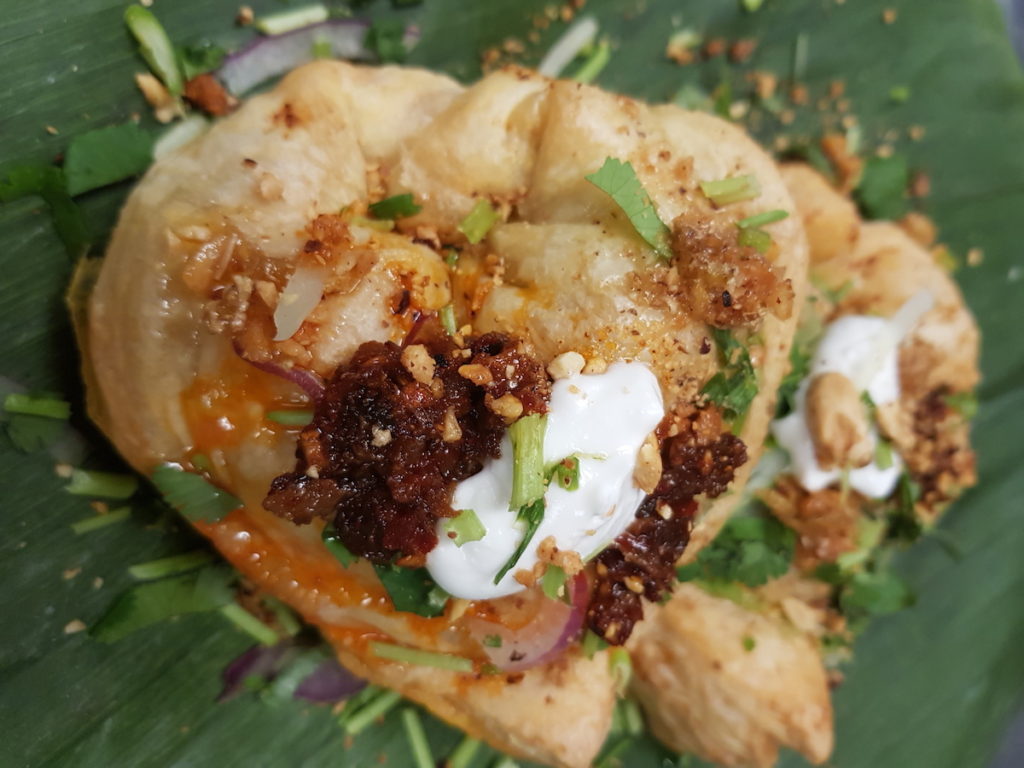 Theary Cambodian Foods is cooking up two holiday specials! Their $100 combination platter includes five spicy stuffed chicken wings, five large full chicken wings, five baked spicy chicken patties, five beef back ribs, and a pickled veggie salad topped with herbs, chili oil paste, and fried ginger and garlic. Their $42 Noumm Ka Ri plate includes 13 pastries stuffed with your choice of chicken or beef and topped with herbs, nuts, coconut cream, and Theary's chili oil paste. Theary is taking pre-orders now through midnight on Dec. 22. Platters will be available for pickup on Dec. 23 from 5-8pm, and Dec. 24 from 11am-4pm. Order online, email thearycambodianfoods@gmail.com, or text 206-201-9995.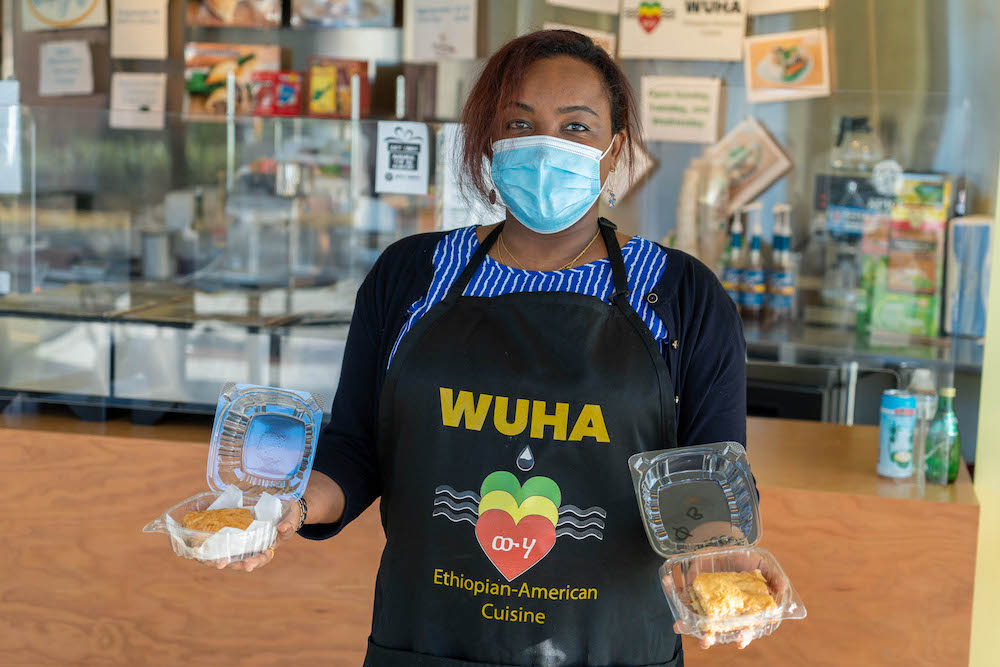 WUHA Ethiopian-American Cuisine is putting together special holiday boxes of their famous baklava. Choose from: vegan baklava made with coconut butter, pistachios and walnuts; nut-free baklava made with roasted sunflower seeds, coconut flakes, and raisins; or original baklava made with pistachios, walnuts, and butter. To order your $22 box of six baklava by Dec. 20, please call Liyu at 425-243-3553.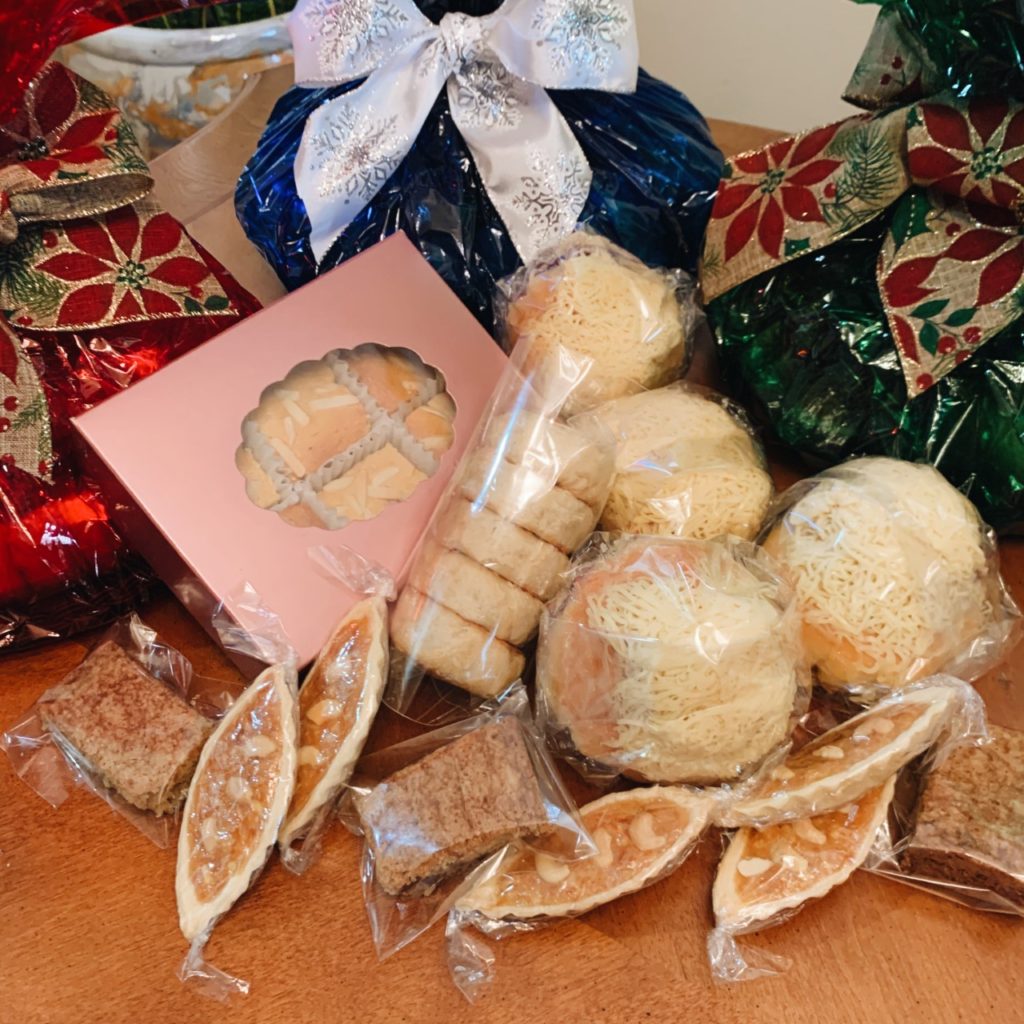 Wengay's Kitchen has holiday assortments of authentic Filipino baked goods. To ask questions or start your order, please message Wengay's Kitchen on Facebook or Instagram. They will accept orders until Friday, Dec. 18, and the baskets will be available starting Sunday, Dec. 20. Choose from a variety of treats to put together a basket for $35 or more: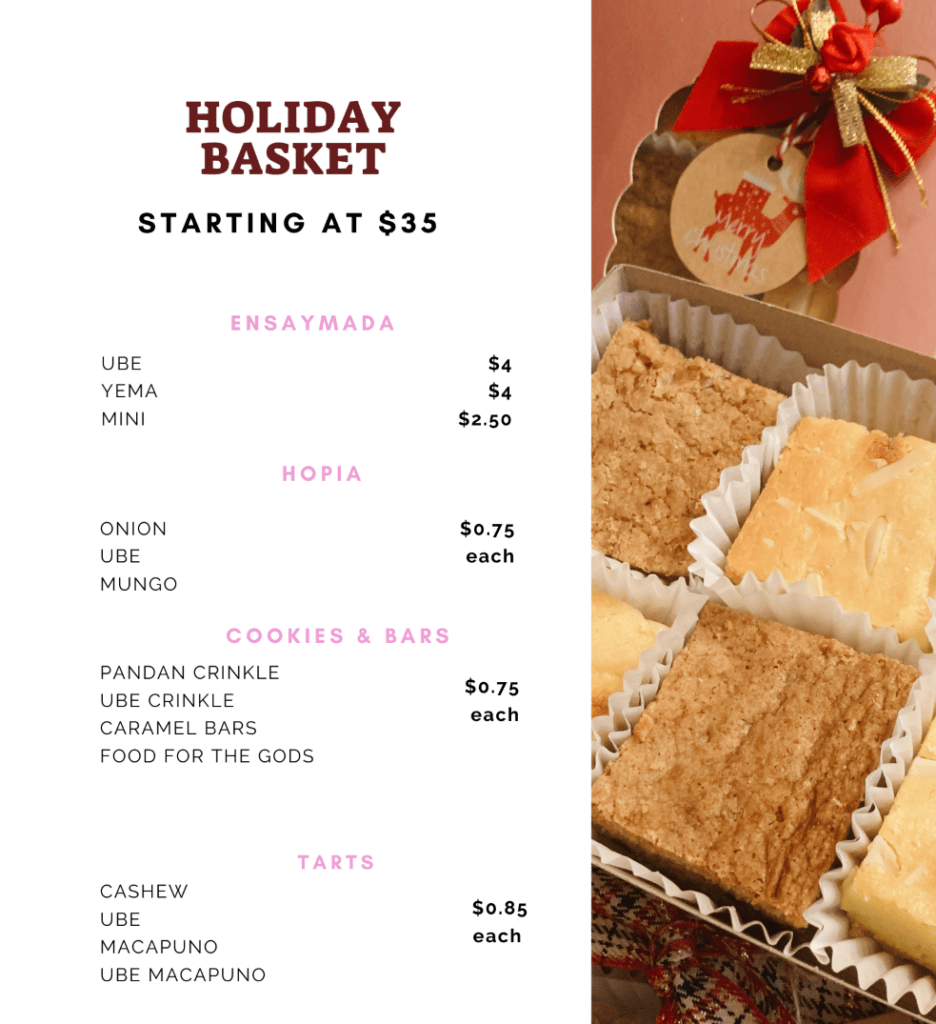 ---
Purchase gift cards for everyone on your list—from the comfort of your smartphone or computer!
Spice Bridge vendors offer digital gift cards! Order yours today from Afella Jollof Catering, Jazze's, Moyo Kitchen, Seatango, Taste of Congo, Theary Cambodian Foods, Wengay's Kitchen, and WUHA Ethiopian-American Cuisine.