After many years of thoughtful planning, working with entrepreneurs and partners, and with a groundswell of support from you, our caring community…We did it! We met our capital campaign goal of $850,000!
Together, we built Spice Bridge, home to our Food Business Incubator program. This community treasure celebrates the rich food traditions of our vibrant, diverse community. Your support will have a lasting impact in helping women of color, immigrant, and refugee chefs access the resources they need to build thriving businesses.
We met our goal because of our community coming together to make this moment happen. Individuals, families, local businesses, community organizations, and foundations came together to build something tremendous together. Gifts of all sizes truly mattered in this campaign, added up they built Spice Bridge where everyone is welcome. Whether you gave $5.00 or $100,000, you helped make this happen, we see how much you care, and we are deeply grateful. Please visit Spice Bridge to see our "Food is Love" appreciation wall!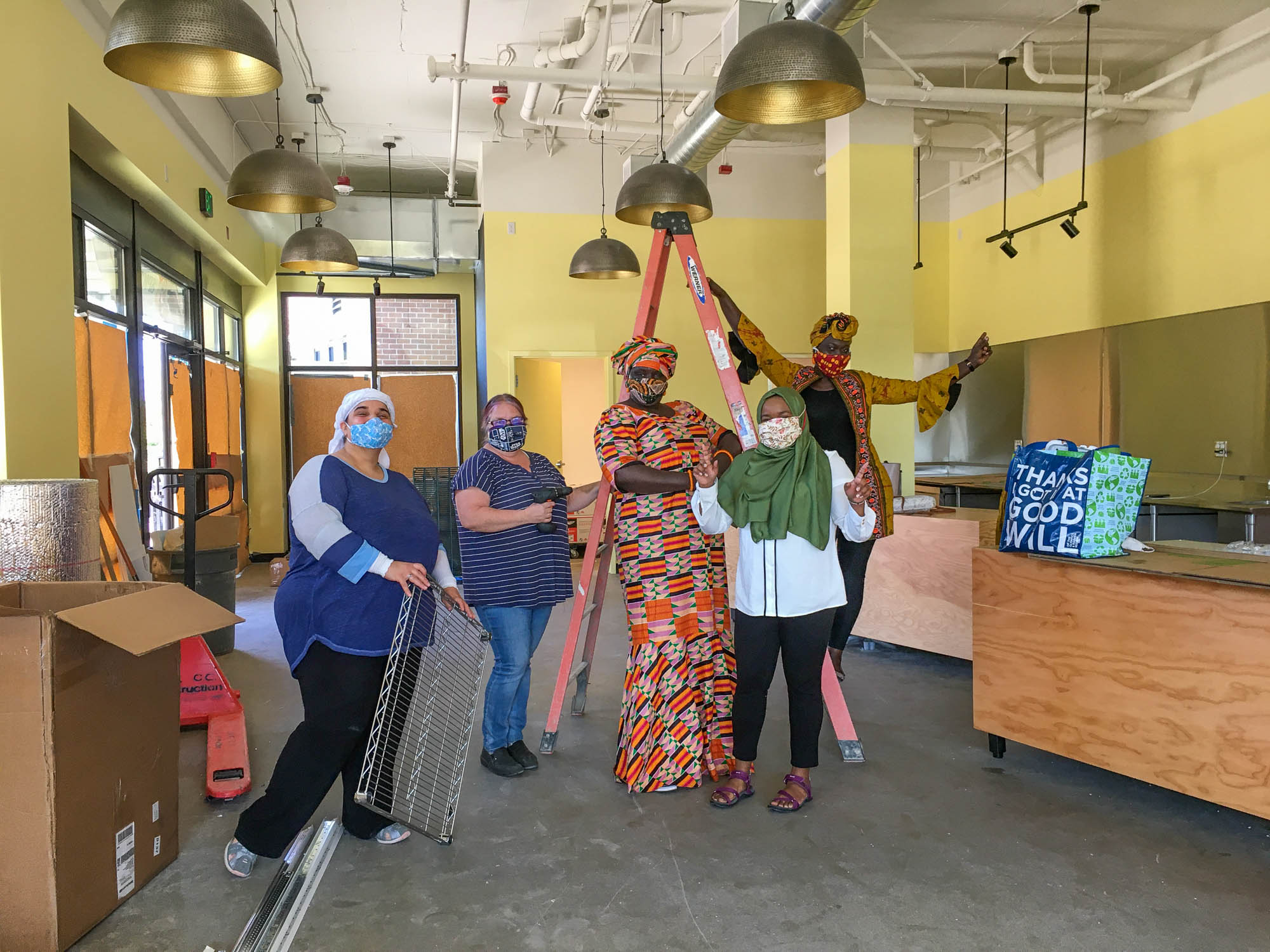 When we started planning this years ago, we were not in a pandemic. We began working with aspiring entrepreneurs to create a space that was inclusive, provided economic opportunity, and offered community connections. Spice Bridge opened in September 2020 and was ready to meet the changing needs of the food industry to support the Incubator businesses and also address the rising need families and seniors were facing to put culturally relevant meals on the table.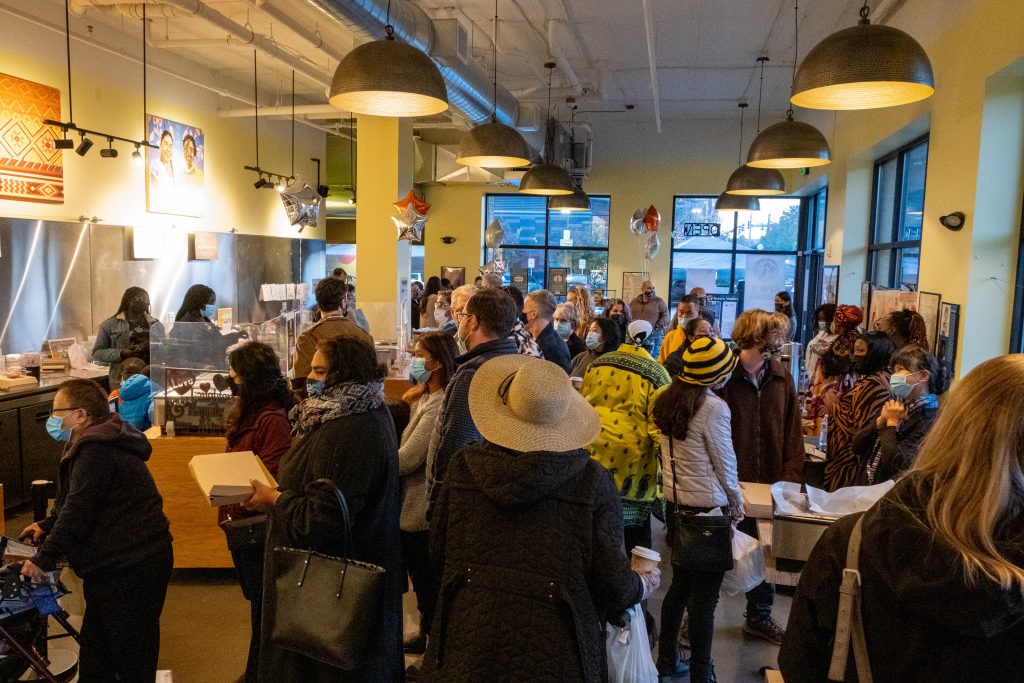 Now, in 2022, we are excited to onboard new businesses into the Food Business Incubator program, support the current cohort as they grow and scale, and expand our community meal program to provide over 250 meals a week along with Tukwila Village Farmers Market. This is ALL possible through Spice Bridge being a reality. From the bottom of our hearts, THANK YOU for helping us build our new home! Food is Love!
 
With gratitude,
Kara Martin – Food Innovation Network Program Director
A.J. McClure – Global To Local Executive Director