One of the most frightening things Cesar Amaral has ever done was to become an entrepreneur. As an entrepreneur, he says, you must take responsibility for everything. You become the deliveryman, the marketing guru, and the business developer. But if you can plan, re-evaluate, and be persistent it will all pay off. It begins with taking responsibility and most of all, pushing yourself.
Cesar's mother passed away from diabetes in 2012 and, to him, it was a wake-up call that changed his life. Although he had built a successful career in banking he wasn't fulfilled; he was 275lbs and wanted to turn his life around. He started simple, walking 30 minutes a day and eating small meals every three hours. As he began to improve his own health, Cesar looked to the Latino community and found alarming rates of diabetes and obesity and very few role models for health and nutrition. In taking control of his own life, it became his mission to become a role model in the Latino community and fight the diabetes and obesity epidemics.
By 2014, he had left his job in banking and become certified as a personal trainer. He was producing workout videos and holding group workout classes in Spanish in an effort to get other Latinos more active. But obesity trends were still slowly rising and he started to shift his focus to nutrition as well as exercise. After much research he developed MX180, a weight management and nutrition program for people who are overweight or obese and need to improve their health. MX180 focuses on personalized nutrition plans with Mexican style meal options, virtual personal training, and a specially developed MX180 protein shake. With the launch of MX180, Cesar has become a community leader, often speaking at schools about nutrition and healthy; he truly helps people turn their lives around 180 degrees.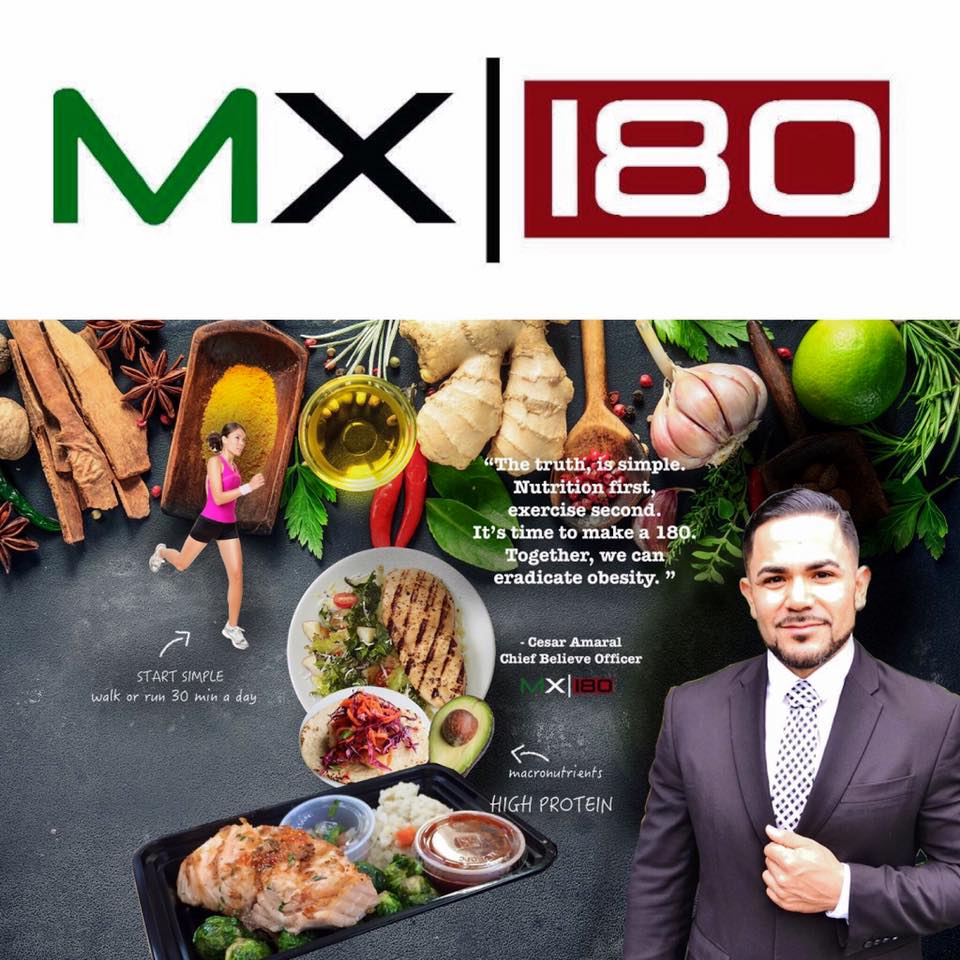 What advice does Cesar offer other entrepreneurs?
"Always connect to like-minded people. A majority of the world will tell you you're not going to make it so it's important to believe in yourself because the euphoria wears off. When you start something it's so new and you're so determined, but what will you do a few months from now when you are tired and run-down? During the dark moments you really need to dig in, get out of bed, and find people who will help keep you motivated."
"Dig in, believe in yourself, and go for it."

If you're ready to take control of your life by forming new healthy habits, try the MX180 30-Day Plan. For more details call (206) 853-9847.
Check out the MX180 website and connect with them on Facebook and Instagram.