Startup Q&A: Soozveen Catering
Soozveen is a mediterranean catering company started by two Kurdish-American sisters in Des Moines.  Co-owners Sheelan and Zozan Shamdeen discuss how they got their start and give invaluable advice on beginning a small business.
Hours/Availability: All hours, just give us 48 hours notice
Q: Tell us about your business?
Soozveen is a Mediterranean catering company run by two Kurdish-American sisters. We cook for events – but really anything more than 5 people.
Q: What inspired you to start this business?
We always wanted to start a small bakery – ever since we finished high school. We watched our grandmother,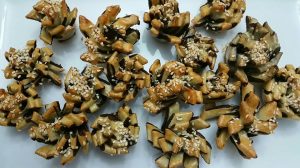 mother, and aunts cook all the time. From memorized family recipes, they cooked complicated dishes without measuring a thing, and even when they were exhausted. It was when our mother got sick that we started helping out more in the kitchen. We would cook so much food and then take it to Highline College, where we were working at the time – and still work.
The staff and teachers would tell us we made so much food that we should just open a restaurant. Dean Alice Madsen was the first to seriously encourage us to think seriously about opening a business and connected us with classes and support.. We thought it was just going to be a side job and that it would not become anything real but before we knew it there were orders coming in and we were going through the process to formalize our business.
Q: What makes you different from other types of catering business?
We cook with love. Soozveen actually means 'the promise of love'. We have a true passion for this work and care about everything from flavors to presentation. There are a lot of Mediterranean/Iraqi restaurants but we are one of only two Kurdish in King County. We are unique in our use of spices that we get from Northern Iraq – it's really the taste of the land. Our specialty is our stuffed grape leaves (dolma) and baklava.
Q: What is your business' biggest challenge?
Finding clients. Right now, our biggest clients are through our personal and professional networks. Word of mouth is really successful for us but it takes a lot of time. We would really like to build a base of businesses and event spaces to serve.Q: What do you like best about your work?
Meeting different people. Hearing people's experience with our food and making them happy and smile. When people see good food it's easy to forget your worries. We don't like to change the recipes, we want to keep it like we cook it at home for our families. But we make a lot of dishes and it's just a matter of finding the right dishes for a client's palette. We do, however, make a big effort to meet people's dietary and health needs. Some things we may bake rather than use the traditional methods of frying in oil because a lot of people have become so health conscious and we want to meet those needs.
Q: What is something people might be surprised to learn about you or your business?
There is a story behind every dish – you will have to ask us when you make an order. The other thing is that people have a lot of misperceptions about middle eastern people – one thing you may not know is how open and welcoming our culture is – to eat together brings people together. To go to a middle eastern person's house is to eat a lot of food – food is how we share our stories and our love for each other. Even a very poor person will find a way to share food with a guest.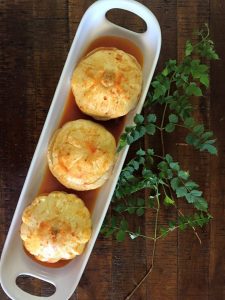 Q: What types of services or programs have been helpful?
StartZone at Highline College has a lot of workshops around marketing, labelling, accounting. Project Feast helped us in nutrition and food safety. FIN has helped us to get our business license and permits and to connect us with more people – to help us build our network. Ventures provided training to help us understand how to plan and run a business.
Q: What would you say to other small food business owners thinking of working with FIN?
There are so many opportunities out there, you just have to believe in yourself. But at the same time, be prepared. There are a lot of logistics you need to learn – things will not happen right away and you need to take the time to be prepared and don't react out of a sense of urgency. Believe in yourself and you must believe in any organization you are working with, the trust must be there when you are getting help from someone. 
Connect with Soozveen to make an order or volunteer.
P.S. They would love help with professional photography and designing a website.