Mian Dian Noodles
Mian Dian is an authentic Chinese catering company run by Yanzhi Zhang and her daughter, Manchun Yu. Together, they make handmade food like they used to enjoy in China.
Service Area: Within 20 Miles of Kent
Availability: Delivery on Saturday and Sundays
Contact: 425-524-2721
---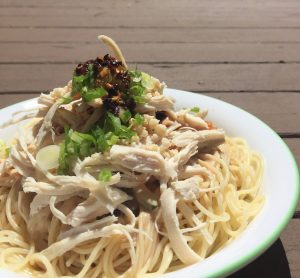 Q: What inspired you to start Mian Dian Noodles?
When I  first came to the US, I was surprised and delighted by how much Americans love Chinese food. But after a while, I discovered that most Chinese food sold here has been modified to suit an American palate. American Chinese food has been this way since the 1920s and is far from the kind of food I had back in China. So, I decided to make it my mission to provide Americans with an opportunity to experience real, authentic Chinese food, and provide Chinese people with the food they had back home. 
Q: What makes you different from other types of Chinese food?
 My daughter and I both grew up with authentic Chinese food handmade by our loved ones. Every part of our lives was embraced by our traditions and our food. We want to spread the blessing we've had to Americans.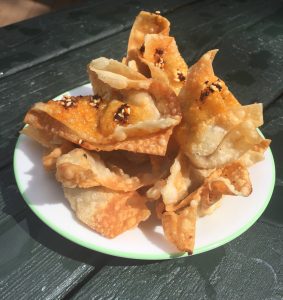 Q: What do you like best about your work and what is most challenging?
 Spending time with my daughter while planning the future of our business. Also being able to share the most important part of our culture with so many people through Chinese cuisine. My daughter and I both have day jobs, so it's very challenging for us to have time for a business. 
My daughter and I both have day jobs, so it's very challenging for us to have time for a business. My daughter and I have only been in the US for three years, though, and from difficulties with everyday activities to owning a business, we have come a long way. 
Q: What types of services or programs have been helpful?
The project feast training I received two years ago has helped me out a lot in the process of creating my business. I learned a lot about the how to use a commercial kitchen, which I had no experience with before.
Q: What would you say to other small food business owners thinking of working with FIN?
If they have the opportunity to work with FIN, I highly encourage them to do so. FIN has provided us with all the resources that we needed along the way, they have helped me to make my dream come true. 
Want to experience authentic Chinese food?
Call Yanzhi today!