We're excited to introduce you to the vendors who offer cuisines from around the world at Spice Bridge! Today we'd like for you to meet the owner of Theary Cambodian Foods.

Theary Ngeth launched Theary Cambodian Foods in October to provide comfort and connection for her fellow Cambodians, and to preserve and share her cultural food traditions.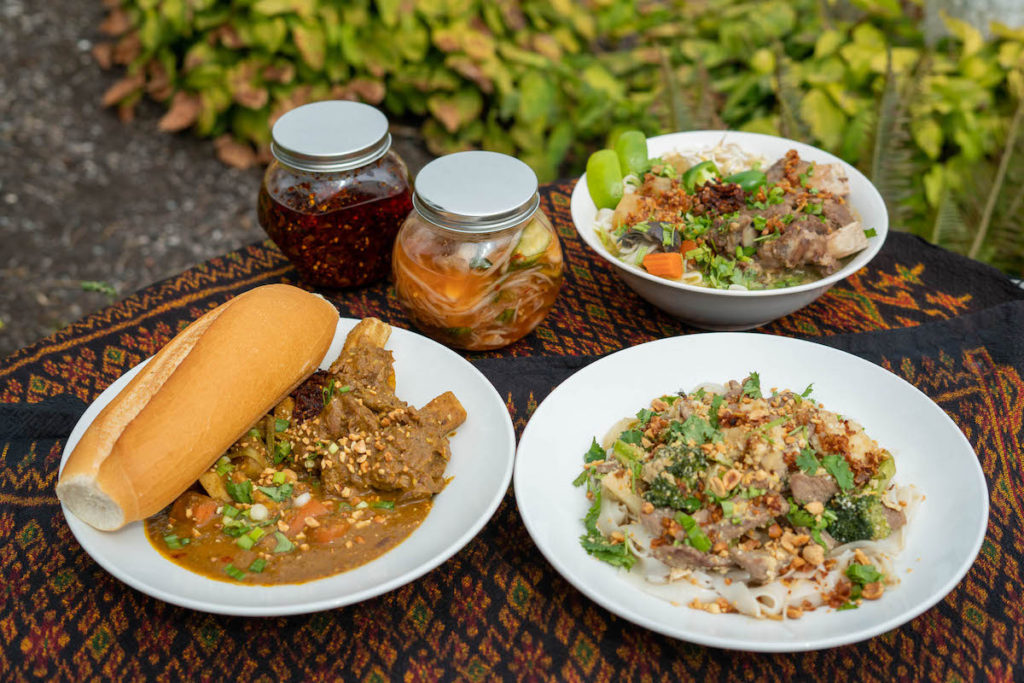 When Theary was 5 years old, she and her family escaped the Khmer Rouge on foot, making a dangerous journey through the jungle from Cambodia to Thailand. They were among thousands of Cambodians who fled genocide, survived brutal conditions in refugee camps, and eventually resettled in the United States. These refugees endured many losses, including important parts of their culinary heritage.

"So many Cambodian recipes, traditionally passed down orally from parents to children, went to the grave during the Khmer Rouge," Theary said. Her mother and other survivors kept many Cambodian cooking traditions alive, but Theary sees them fading as her parents' generation passes away.

"We are losing our authentic flavors and our techniques, because elders hold the knowledge of how our dishes are made and how exactly they should taste. You can't learn this from a book or from YouTube—it has to happen in person. It's a process of tasting and adjusting. I'm grateful I experienced my mom's food and learned so many cooking secrets from her," she said.

Theary became passionate about cooking after her childhood friend recruited her to prepare meals for a group of Cambodian seniors in the Seattle area.

"The seniors say, 'I've been looking for this flavor for a long time, and you're the only person who has made this the way I remember it. This dish reminds me of 1971, before the Khmer Rouge.' That keeps me motivated to keep this food tradition alive. These are the healthy foods of our ancestors," Theary said. "Some of my people won't or can't go back to Cambodia. But they can have the food experience at my kiosk."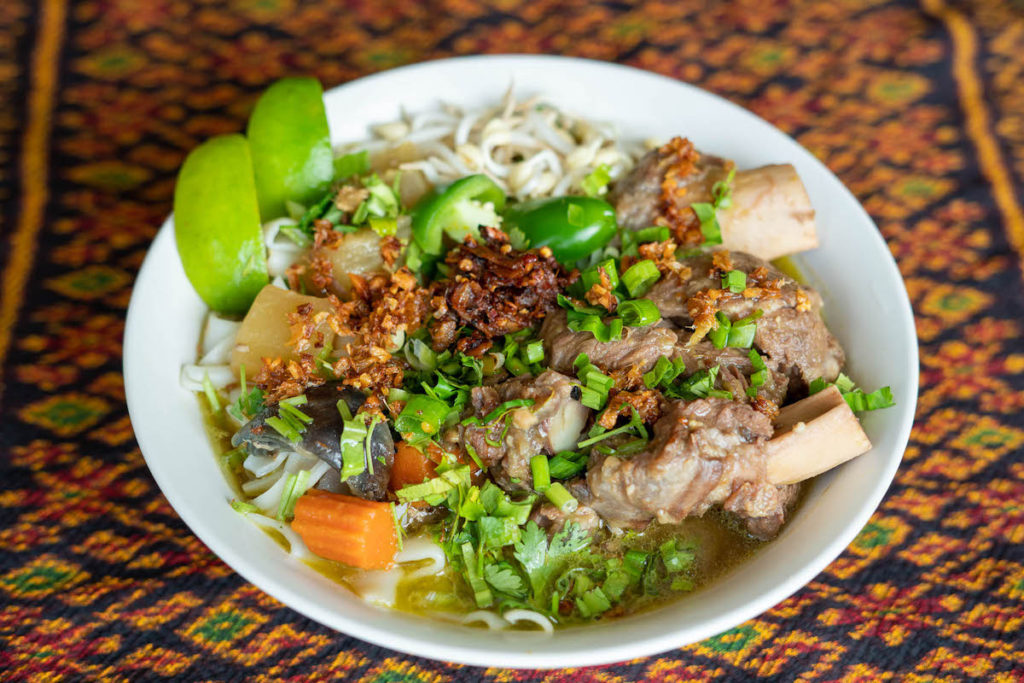 Read our Q&A with Theary to learn about traditional Cambodian cuisine, how she learned to cook, and more.
Please tell us about Cambodian food.

Our food is special because these foods are passed down through generations. There hasn't been a lot of modern medicine in the country, but we have these ancestral, ancient ways of eating for our health. For example, we use galangal and garlic to help lower blood pressure. And the way we balance our dishes—the combination of carbs, vegetables, and herbs—it's good for digestion.

Our baseline of our food starts out from fresh nature. At the heart of it is a paste called kroeung made from fresh lemongrass, kaffir leaves, turmeric, garlic, and galangal. Many people who think of lemongrass think of it as a scent or a tea, but they don't think about eating it in soups and other meals. I slice the grass stem thin and smash it to release the oils, make it into a paste, so you get a wonderful aroma. This is the traditional way—no blending, because we didn't have blenders. When I heat up the oil and add kroeung, it creates a great aroma that fills up the room.

Cambodian food is all about caramelization, and each person adding the toppings they want to get the right balance of salty and sweet. Take fried rice for example. It's steamed rice with the kroeung paste. Then you top it with caramelized garlic, sliced ginger, and sauce, and you get so many layers of interest. It's so attractive to your eyes, and nose, and mouth.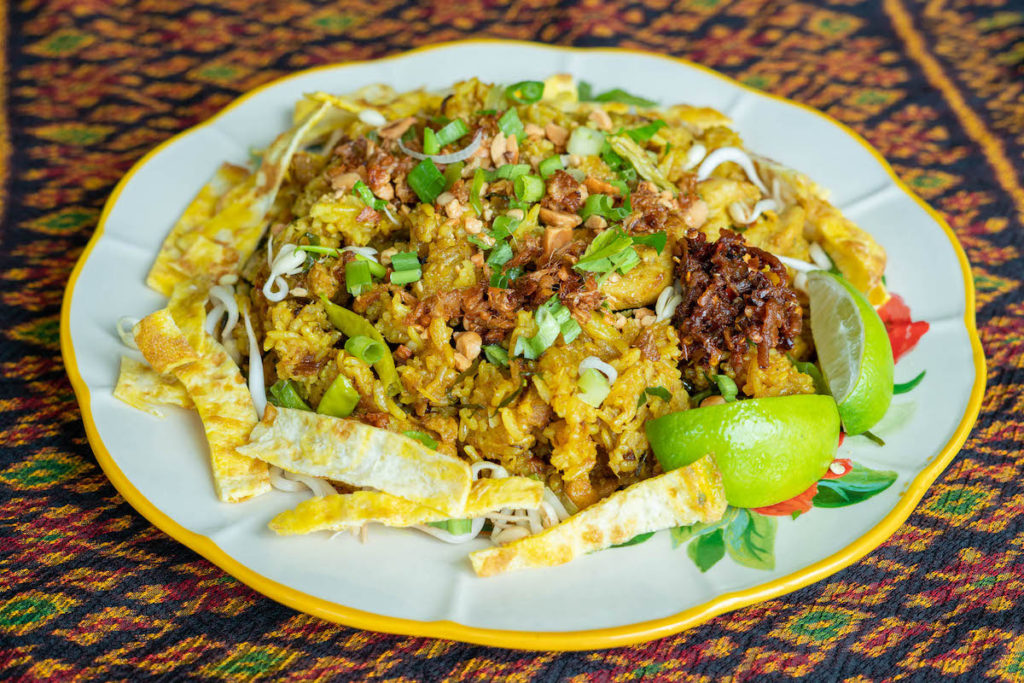 How did you learn to cook?

My mom was a chef. I didn't like cooking because growing up I wanted more of my mom's time, and it was always taken away from me when she was cooking for everyone. Same with my dad—he was a Buddhist priest, so their professions took them away from me. I didn't like how much time my mom spent cooking. When she cooked for the community center, for friends, I walked away. But I looked at what she had on the counter, and I noted all of it, took a photo in my mind of all the ingredients.

After my mom died, my childhood friend recruited me to cook for Khmer seniors to carry on the legacy my parents started in the late 80's to mid 90's. He wanted the Khmer seniors to have a place to go and socialize, and most important to enjoy the authentic Khmer foods that they loved when my parents were cooking for them. I still didn't like cooking, but the seniors were saying that they liked my food, and it tasted like my mom's, and reminded them of my mom, and they missed her. They said when they see me, it's like seeing my mother, and it makes them happy. So I felt a commitment. And then I started to love cooking. What I love most about being a chef is being able to deliver happy moments and happy memories—being able to create that, so the rest of their day they feel happy and have memories of their family life.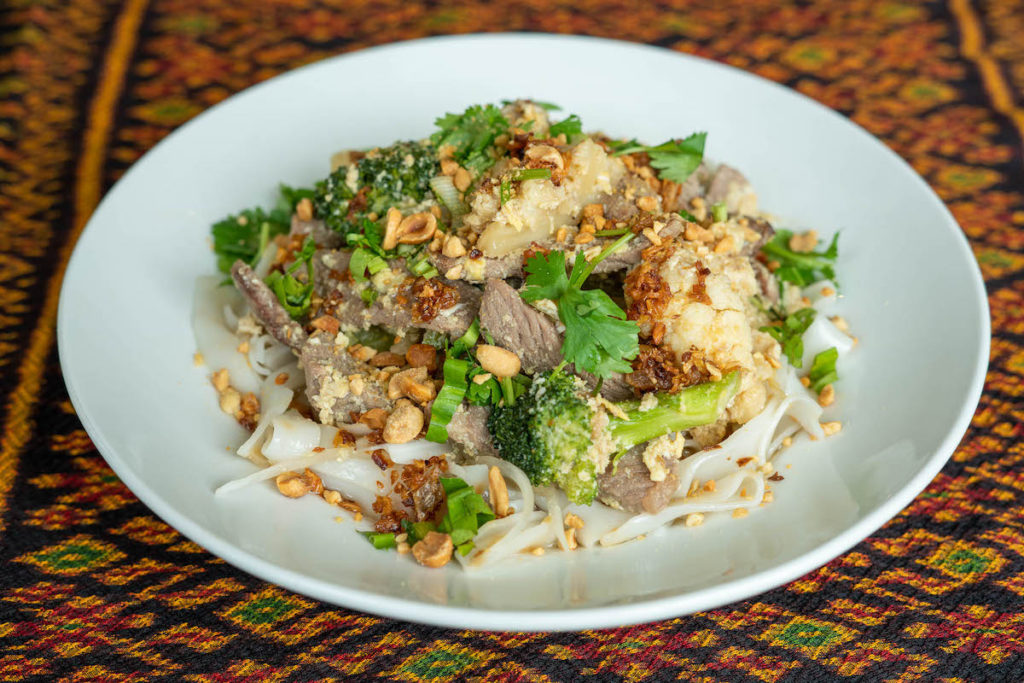 Tell us about starting your business, Theary Cambodian Foods.

Cooking at the community center helped me practice cooking in a commercial atmosphere, cooking for big crowds. I learned how to move and make things fast and in an authentic way.

I knew I wanted to have my own food business, but I didn't know how to do it. I didn't have the direction or the resources. My friend Liyu [now the owner of WUHA Ethiopian-American Cuisine] was at my house eating my chili oil, and she loved it. She said it had to be in stores and restaurants. She also told me about FIN. I joined FIN and took business classes with Ventures.

Before Spice Bridge, it was just my home kitchen, a few friends in my living room. I couldn't see where my food could go. Now I see how it can go to be shared around the world. I'm ready! I feel excited, happy, ready.

Maybe my mom is looking out for me—it's like she said, "Let's get you into cooking! And here's your friend Liyu, and she'll introduce you to FIN."

My mom wanted to start a restaurant, but didn't have the resources. Now I feel her dreams will be accomplished through me.
---

Visit Spice Bridge
Come by Spice Bridge to experience cuisine from Theary Cambodian Foods and other rotating vendors. We have takeout and outdoor dining available, and some vendors offer delivery options. See our full schedule.

Theary Cambodian Foods is open at Spice Bridge on Thursdays, Fridays, and Saturdays from 11 a.m. to 8 p.m

Contact Theary Cambodian Foods