Exciting news: We'll open the doors to Spice Bridge on Sept. 8! You're invited to come by for takeout and outdoor dining. Delivery options are in the works—stay tuned.

During our first month, four food businesses will offer delicious foods and beverages: 
Moyo Kitchen will serve Somali-Kenyan-Tanzanian fusion food inspired by Zanzibar, the world's spice capital.
Afella Jollof Catering will cook up Gambian/Senegalese cuisine.
Seatango will craft artisan savory and sweet pastries from Argentina.
Taste of Congo will offer authentic Congolese cuisine.
In October, four more businesses will join the rotation:
Wengay's Kitchen will be the area's go-to source for authentic Filipino food.
Jazze's will offer Afghani food made from organic, locally-grown ingredients.
Theary Cambodian Foods will serve authentic Cambodian/Khmer cuisine.
WUHA will offer "fast" Eritrean/Ethiopian food options, serving both authentic foods and American foods cooked with Eritrean spices as a gateway to more traditional dishes.
We'll introduce you to the businesses one by one starting this week. Sign up for our email updates and follow Spice Bridge on Facebook and Instagram for the latest news!
Join our Kitchen Club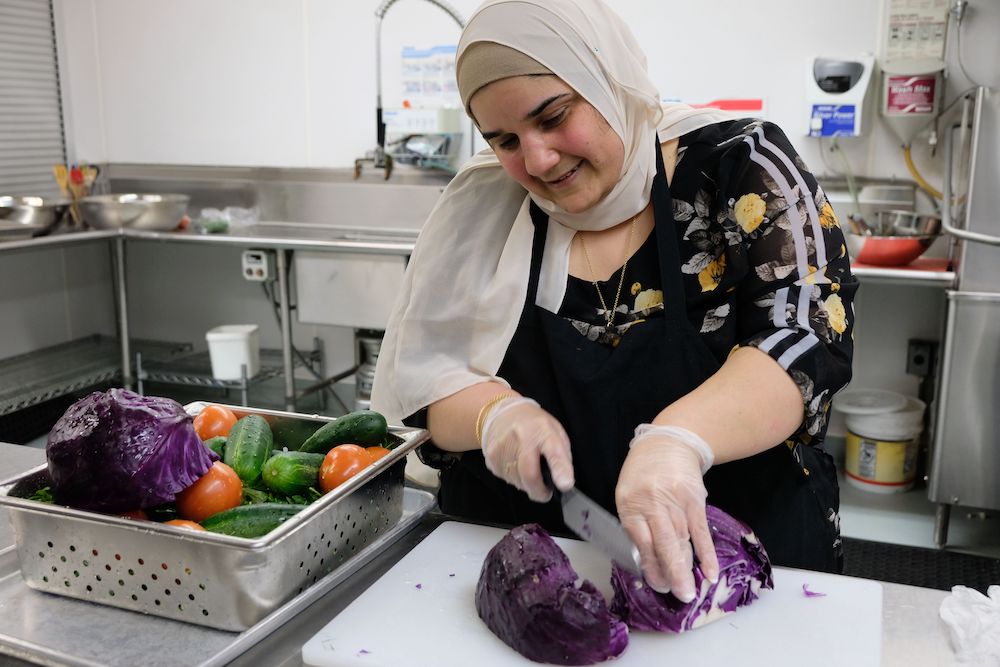 Eater Seattle just published a guide on how to help stop hunger and support local food businesses in our community. We're honored that FIN was included as an organization to support!

Here's a fun opportunity for you to get involved and support the food businesses that will call Spice Bridge home: Join our Kitchen Club to help us equip the facility with essentials like pots and pans. You can become part of the club—and have your name listed as a founding member!—one of three ways:
Contribute $25 or more at our online fundraising page.
Donate in-kind commercial grade kitchen equipment. See our wish list.
Purchase items directly through our Webstaurant wish list, and they will be mailed to us.